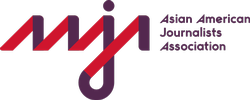 Welcome to the AsianAmericanJournalists voter portal!

Thank you for participating in the AAJA Board of Directors election! On behalf of AAJA we're excited to have you participate in this important process.

Please login below using the credentials provided to you via email. If you don't have the login information and/or the email providing your credentials, please contact support@aaja.org for assistance.

Login to Vote!
This ballot will close on July 29 at 8 p.m. ET.
All votes cast are final votes.